Studio 52

1000 sq. ft. photography studio located in Dublin, CA. 
12 foot ceilings (to bottom of roof beams)

20 x 50 foot space

3 doors down from Starbucks

High-speed wireless internet

Smooth finish walls

Virtually any type of food within 5 minutes drive.

5 Minutes from Orchard Supply

Less than 2 miles from Home Depot

2.5 miles from Stoneridge Mall in Pleasanton, CA

West Dublin BART 1.25 miles

Near crossroads of I-580 & I-680

Plenty of parking

Level access front and rear

Double front door access.

12′ wide – white, grey and black paper backdrops ($2.00 per lineal foot charge if it is not reusable after your shoot)

Photographer assistant ($250 Full-day – $150 half-day), call for availability.

Digital Teching also available using LR or Capture One.

Package deals with Eric assisting and/or teching. Kathi can run for lunch pickups and we can provide basic crafts service, especially with Starbucks 3 doors down.

Save money on your shoots by hiring us to assist when you rent our studio.
Dublin, CA 94568
For rental information call Eric Muetterties at 925.785.1761 or email at info@ericmuetterties.com
Studio Rental Rates for Photographers: $100 per hour (2 hour Min.) – $350 half day (5 hrs.) – $500 day rate (10 hrs.)
Studio setup for a meeting (tables and chairs for 40)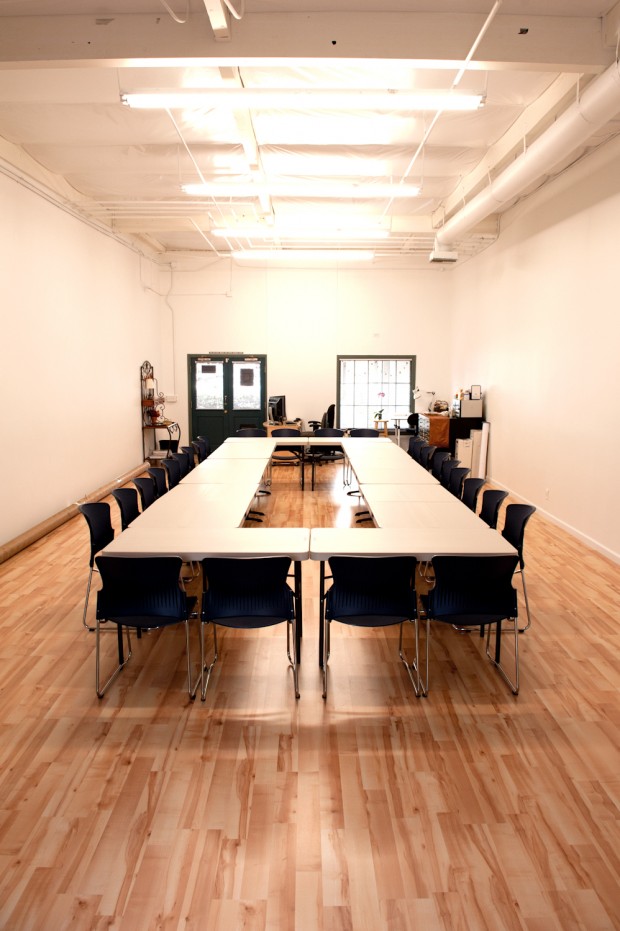 Studio setup with background (12′ white, grey, and black paper hanging from ceiling)
Approx. 40′ clear in front of hanging background paper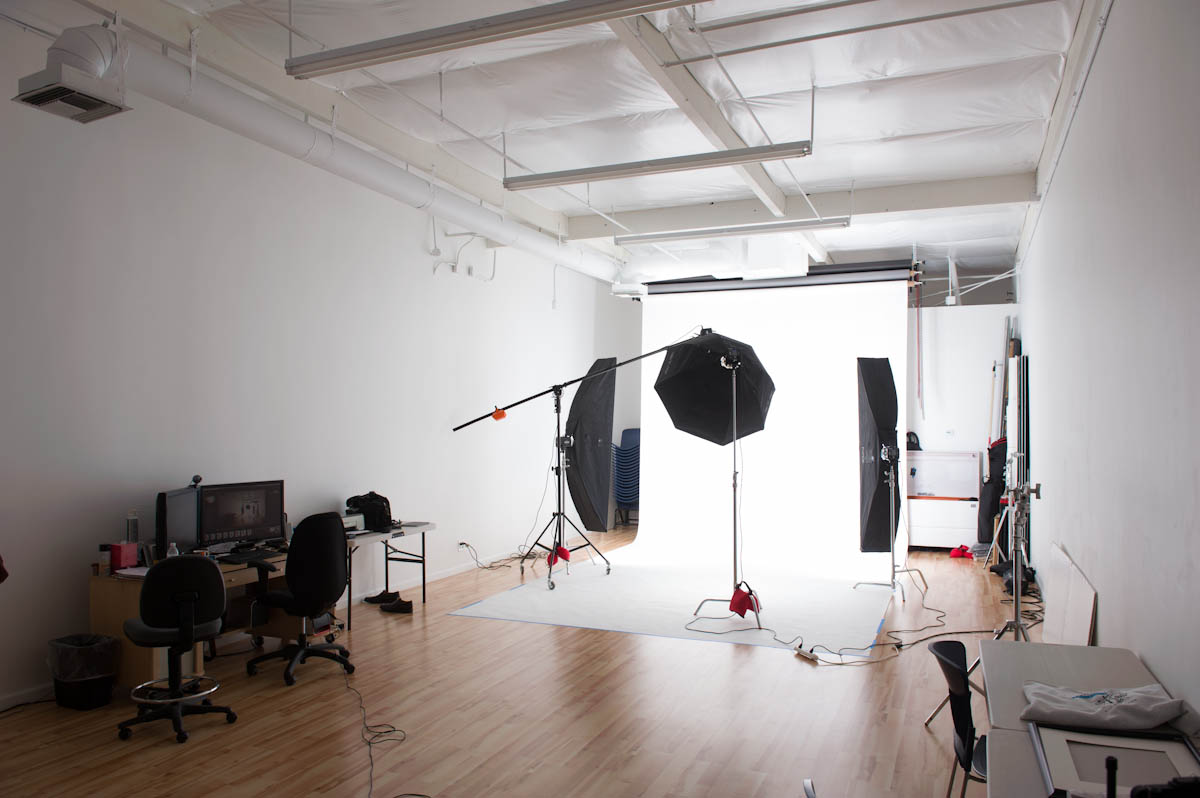 Studio setup for product shoot (plenty of room)