The making of a trade magazine cover – Printing Impressions
The making of a trade magazine cover – Printing Impressions
The making of a trade magazine cover – Printing Impressions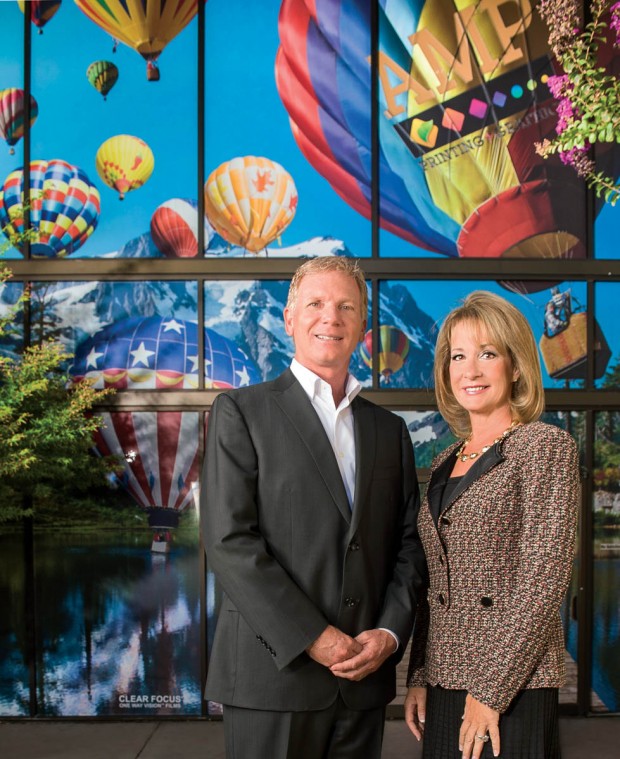 Jeff and Cathy Main are the owners of AMP Printing in our hometown of Dublin, CA. Last month Jeff came to us through a referral of a friend to do a shoot for Printing Impressions Magazine. Printing Impressions is a trade magazine focused on high end production printing and the companies that are leaders in the field. AMP owns on the the newest, (and only one in the US)  Heidelberg 10 color offset presses. This monster is 100 feet long and can produce 15,000 impressions per hour on BOTH sides. They also have other new digital equipment and can produce pretty much anything printed. Amazing place and nice folks to boot.
Anyway, Jeff had an idea of the theme for the shoot to be "Game Changer", since that is what their business is right now, and we set out to produce a concept of them on a real baseball diamond. This did not pan out for various reasons so we were left with shooting the large format see-thru window covering on their company's entrance storefront. Along with that we needed to capture some of the important equipment that the article would be talking about. And, of course, there is the magazines small budget for the shoot…
So the problem is to make the storefront look good, shoot it straight on and not get reflections from the glass. Also we wanted the Main's to fit the cover layout as perfectly as possible. That meant using a capture software that allowed for the layout to be overlaid and viewed as we shot. We had to fit our schedule with the Main's and male it all work out.
Here is the storefront how it looked that morning. You can see that there is a challenge to make it all pop.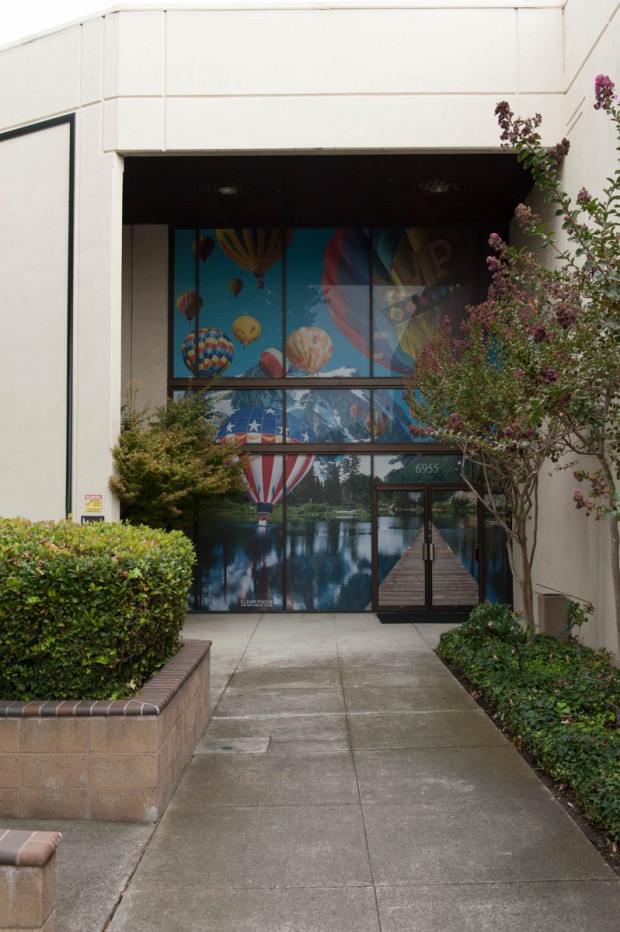 We setup several lights to make the storefront light up and get rid of the overhang's shadow, set a key light on the Mains and bounce a light off the right side wall for fill. None of the lights could show and they needed to be at an angle to eliminate reflections off the glass. No problem.
This was the layout we copied from another issue of Printing Impressions to use for layout and fit them in. We also had to stack up pallets to raise the Mains up 30 inches off the ground and fit into the background the best.
Here was our layout and the final magazine layout (copied from a PDF – not the best quality)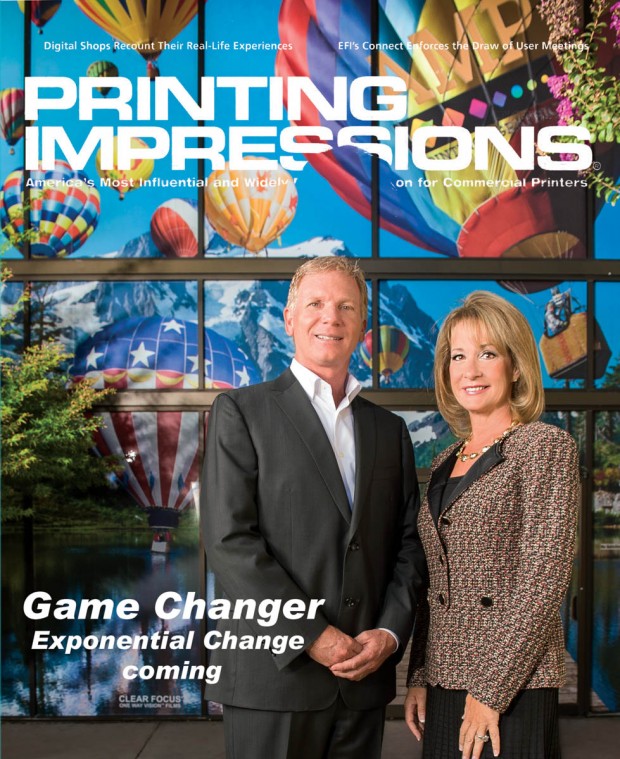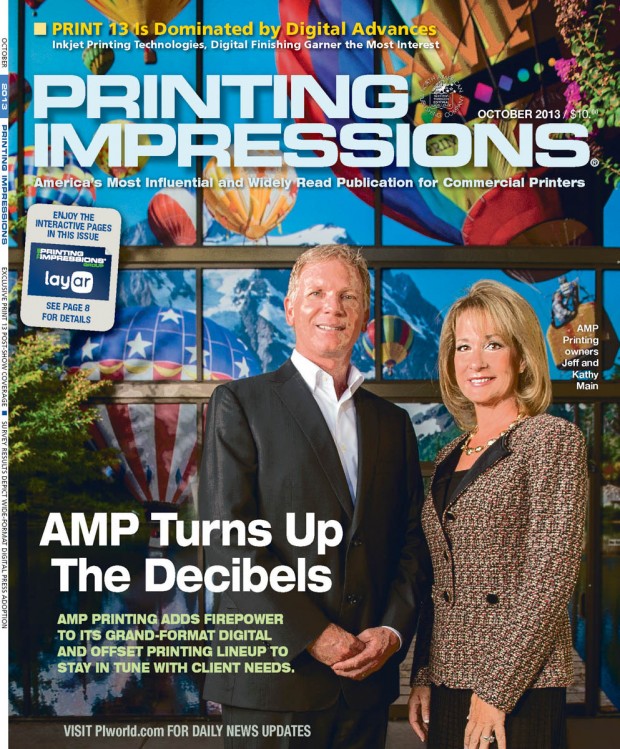 And here are the inside equipment shots: