Insidious Tomatoes – A cooperative website of photographers
Insidious Tomatoes – A cooperative website of photographers
Insidious Tomatoes – A cooperative website of photographers
Check out the amazing work for all the photographers that are part of Insidious Tomatoes here: Insidious Tomatoes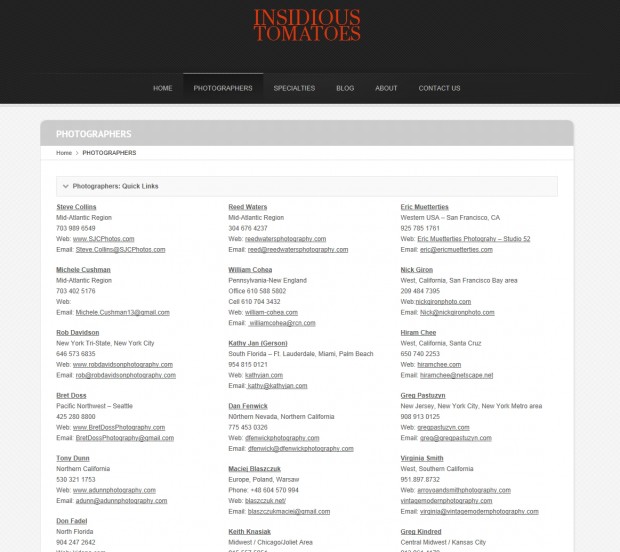 I am part of a group of photographers that have been working on Project 52 & Project 52 PRO (some of us since the beginning of 2011). Project 52 was started by Don Giannatti at the beginning of 2011 and is designed to help people become professional photographers and primarily from a commercial photography perspective. It has involved completing assignments and taking part in online critiques, each week, for the last two years. and, believe it or not, Don has made this available for free in the regular P52 group and very very reasonable for the PRO group.
I cannot tell you how valuable it has been except to say that I certainly would not be where I am today without this group.
Nowhere else can you find such a group of talented individuals that encourage and prod you on to becoming your best at this art. And Don has been a wonderful mentor, friend and teacher for me and many many others. Though I changed careers later in life I have been able to do it quickly and become proficient and professional at the same time.
So… as part of being on the Insidious Tomatoes site we were required to do a tomato shot. I was busy at the time and dug into my archives for this one.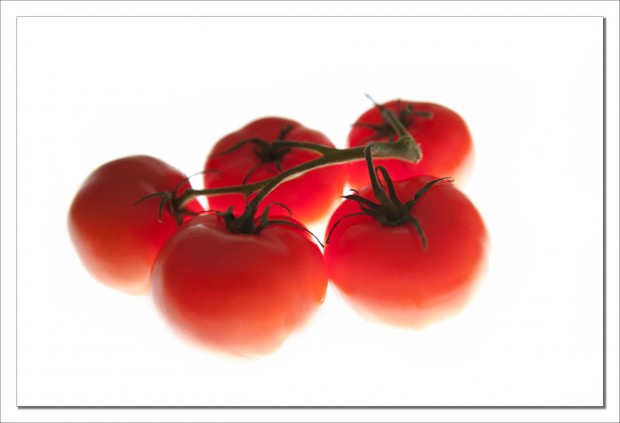 This weeks I did another concept and plan another soon! Enjoy, and stay tuned!