Salad Ingredients – Salmon Niçoise
I decided to shoot a salad ingredients assignment using simple natural light and the finished salad using only a desk lamp as a light source. You don't need lots of fancy studio lighting (but I am not giving mine up ☺) to do well lit images.
Parameters for this image were that it had to fit an 8″ x 10.5″ page, salad ingredients on white background, which is the client's preference. We went for a bright contemporary look, but a traditional layout of the ingredients.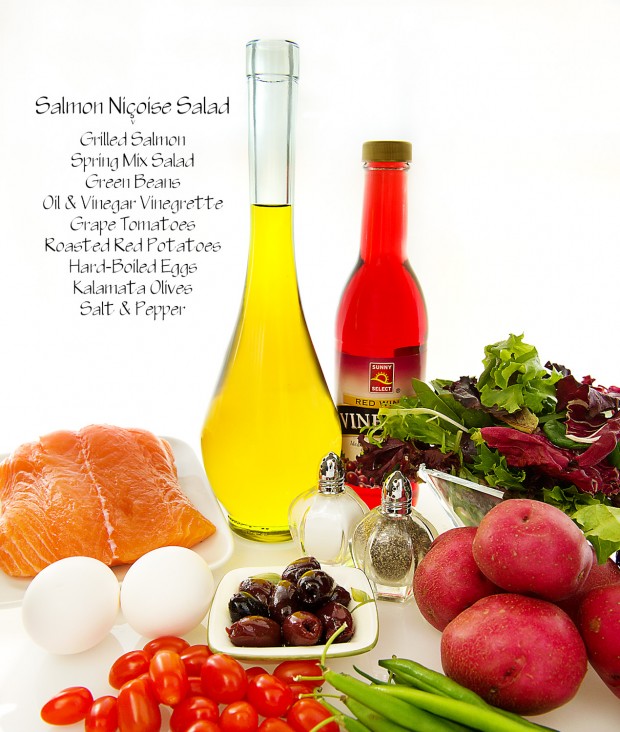 Though not part of the assignment we shot the finished salad in the evening using a desk lamp as the only light source. No Photoshop, just some simple Lightroom adjustments…
Of course, you don't waste food ☺ … very Yummy!